News Archive
NEWS ARCHIVE
Page [
<<
282
283
284
285
286
287
288
289
290
291
>>
]
10/26/2012 - 9:00 AM
The scariest thing on Halloween isn't just your costume, its drunk driving. According to the Minnesota Department of Public Safety, drunk driving has resulted in seven deaths and 24 serious injuries during Halloween party weekends in the last five years.
Minnesota State Patrol troopers, county deputies and officers are increasing their DWI enforcement this Halloween weekend. If you do plan on drinking make sure to plan a sober ride or let friends know if you are able to provide a safe ride home.
You should also call 911 if you witness someone driving dangerously and always make sure to wear your seat belt.
The DPS also wants you to remember the importance of pedestrian safety on Halloween. Trick-or-treaters and parents should review basic rules such as being aware of moving traffic, cross streets only at the intersection or marked crosswalks, carry flashlights and use reflective clothing. Trick-or-treaters should always look both ways as they cross the street, as distracted drivers may not be looking for them. Drivers should also reduce their speeds and be prepared to see and stop for pedestrians.
10/26/2012 - 8:40 AM
On Thursday night, St. Cloud police were called to the 900 block of 33rd Avenue North for a burglary.
According to the police report, an unknown suspect broke into a detached garage and stole several firearms from a gun cabinet. It was believed to have happened around 4:15 AM.
There are no suspects at this time. If you have any information about the burglary, please call the police department at 251-1200.
10/25/2012 - 9:45 AM
A popular music collector's expo in the Twin Cities is coming to St. Cloud this weekend. The St. Cloud Music Expo will be at the East Side VFW, just off of Highway 10 on Sunday.
The expo will feature all varieties of vinyl records, CDs and music memorabilia. Expo co-host Tim Schloe says that music expos are a great way to build a record collection. People attending the expo can also sell their old records.
The expo goes from 10 a.m. to 4 p.m. There is early admission available as well. For ticket information please visit their website.
10/25/2012 - 9:30 AM
Starting on Monday, October 29, 33rd Avenue North from 5th Street North to 7th Street North will be closed. The closure is needed for hydrant repair work in the area.
Detours will be posted and the closure is expected to last until Tuesday, October 30.
10/25/2012 - 2:30 AM
A Walker, Minnesota man has been charged with one count of second degree murder in the death of a Rockville man last Sunday.
The Stearns County Attorney's Office has charged 28-year-old Marcus Michael Barshaw in the shooting death of 30-year-old Jeffery Schultz. The Attorney's office says that preliminary autopsy results indicate that Schultz was shot six times, with possibly two additional fired rounds hitting Schultz's clothing.
According to the statement of probable cause, on Saturday night a woman was contacted by Barshaw via Facebook and asked to pick him up from Walker. When the woman arrived at his apartment Barshaw placed items in the trunk of her vehicle. The woman knows that he typically carried a firearm and would often put the firearm(s) in the trunk of her car. When they arrived in Rockville, she asked Barshaw to stay in the car as she went and talked to Schultz. Schultz did not want Barshaw at his residence and they got into an argument. Sometime after that Barshaw and the woman went into a recreational vehicle (RV) that was parked in the backyard and Barshaw was seen bringing two firearms into the RV. While they were in the RV Schultz approached the door and an argument between Schultz and Barshaw began. The woman then stepped out of the vehicle to talk to Schultz and then Barshaw stepped out of the RV holding the "bigger gun" and shot Schultz several times as he was trying to run way.
Barshaw was later found hiding in a nearby apartment building. He was then shot by a Stearns County deputy after he came out of the apartment holding what was believed to be an assault rifle and a pistol. Barshaw did not put down his weapons after a Sheriff's deputy ordered him to.
Barshaw is currently receiving medical treatment and remains in the custody of the Stearns County Sheriff's office. The Stearns County Attorney's office will schedule Barshaw's initial court date once he's has been released from the hospital. The investigation is still ongoing.
10/25/2012 - 12:00 PM
The SCSU Survey research center has completed is annual fall statewide survey that focused on the upcoming election and issues facing Minnesotans.
According to the preliminary results, 55 percent of likely voters would vote for the Voter I.D. amendment with 39 percent who would vote against it. However, 33 percent of likely voters are still confused about the amendment. The results also show that 51 percent of likely voters would vote no on the marriage amendment, with 44 percent voting yes. However, 31 percent of likely voters are still confused about the amendment.
The results showed that 57 percent of those who said religion was important in their lives said the marriage amendment should be amended, whereas only 29 percent of those who said religion was not important believed that the Constitution should be amended. This shows that there is a significant association between the importance of religion and the decision to amend or not amend.
The survey consisted of 600 randomly chosen adult Minnesotans that were interviewed between Monday, October 15th and Sunday, October 21st. The interviewers called both land-lines and cell phones through a phone bank.
10/24/2012 - 8:50 AM
Get those Halloween costumes ready because the Stearns County History Museum will be hosting a non-scary, fun filled Halloween party this Saturday. Enjoy the amazing fall colors on a hayride through Heritage Park, or a horse drawn trolley ride around the Museum's grounds. There will also be a candy witch, fortune tellers, games, crafts and food.
The event will begin at Noon and is $3 per person. The event is sponsored by Ameriprise Financial (Johnson, Carriar, Kruchten, Anderson & Associates) and Miller-Carlin Funeral Homes.
10/24/2012 - 8:45 AM
On Tuesday afternoon St. Cloud Police were called to the intersection of Washington memorial Drive and University Drive for a crash.
According to the police report, a vehicle driven by a 16-year-old girl was traveling east on University Drive, when she failed to stop at a signal and hit another vehicle driven by 84-year-old Rosemary Catherine Ferber of St. Cloud.
Ferber was taken to the St. Cloud Hospital for non-life threatening injuries. Both vehicles were towed from the scene
10/24/2012 - 3:30 AM
The St. Cloud Fire Department announced Wednesday afternoon that recreational fires are once again allowed in the city of St. Cloud. The announcement comes amidst rain and damp weather in the St. Cloud area.
The fire department reminds residents that they need permits to burn recreational fires. Permits are available at the St. Cloud Fire Station at 101 10th Avenue North. Current permits will expire December 31st.
10/24/2012 - 11:30 AM
Art and Science are coming together for this year's Survive and Thrive conference and arts festival is taking place Wednesday Oct. 23 through Saturday Oct. 27 in the downtown St. Cloud area. The event focuses on survivors, caregivers, families, and those who were lost to sudden cardiac arrest.
The event will feature artist presentations, panel discussions, CPR training, and medical technology demonstrations.
National award winning author Jimmy Santiago Baca will kick off the event Wednesday night in Ritsche Auditorium at St. Cloud State University with a spoken word musical poetry performance at 7 p.m. St. Cloud State English Professor and event organizer Dr. Rex Veeder says Baca represents the survive and thrive mentality.
A collective of St. Cloud musicians will perform as Dr. Veeder's Thriving Hearts Club Band on D.B. Searles' upper level on Thursday starting at 7:30 p.m. The band features members of Collective Unconscious and The Revolution Five.
The complete list of performers, speakers, conferences, and discussions can be found here.
NOTE: According to event organizers, the Pert Near Sandstone and I Like You concert has been canceled.
10/24/2012 - 10:30 AM
Sixth District Congressional Candidate Jim Graves has officially earned the endorsement of one of Minnesota's most beloved political figures. Arne Carlson announced on Tuesday night that he is behind Graves for Minnesota's Sixth District.
Carlson says that this campaign has an opportunity to send a message to Congress that every elected official works for us. He also says that there are a lot of people in congress who talk about growing jobs, but very few who ever did and Graves knows how to do that.
Jim Graves will be at the Le Hotel St. Germain from 4:30 to 6:30 tonight [Wednesday]. This is your chance to chat informally with Graves and learn more about what he can do for us in Washington.
10/23/2012 - 9:40 AM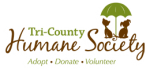 A thrift store opening in Waite Park will raise money for the Tri-County Humane Society. The store called For Pets' Sake will hold a grand opening event on October 28th from noon to 4 p.m.
The store is run mainly by volunteers and sells gently used items including clothes, books, household items, and furniture.
For Pets' Sake accepts donations of gently used or new items. Donations to For Pets' Sake are tax-deductible.
The Tri County Humane Society is an animal shelter located in St. Cloud that provides care for homeless animals, pet adoption and temporary homes for lost animals.
10/23/2012 - 9:00 AM
A 22-year-old Waite Park man was cited for failing to yield the right of way after being part of a crash at the intersection of Cooper Avenue and University Drive Monday morning.
According to the police report, Michael Yamry was riding his motorcycle on University Drive when he tried to take a left turn onto Cooper Avenue.
While turning, Yamry collided with a vehicle driven by 48-year-old Kathryn Ostendorf of St. Cloud. Both Yamry and Ostendorf had green lights.
10/23/2012 - 8:45 AM
On Monday, St. Cloud police were called to the 2800 block of First and a half Street South for a theft complaint.
According to the police report, two large spools of electrical wire and a large amount of scrap electrical wire from a fenced area was taken in the past several days. There are no suspects at this time.
If you have any information on the incident, please call the police department at 251-1200.
10/23/2012 - 3:45 AM
Sherburne County Sheriff Joel Brott cited rain and poor visibility as factors that lead to a single engine airplane to land northwest of the St. Cloud Regional Airport on Sherburne County Road 90 Tuesday afternoon.
The aircraft was flown by 67-year-old Bruce Deckinga of Petoskey, Michigan. Deckinga and two adult passengers were flying back to Michigan after a trip to the Dakotas. Deckinga had scheduled a stop at the St. Cloud Regional Airport to refuel.
No one was injured and no damage was done to the plane or vehicles on the road.
The Federal Aviation Administration was notified and will investigate the incident.
Page [
<<
282
283
284
285
286
287
288
289
290
291
>>
]
Sports Schedule
Women's Soccer vs Sioux Falls (Sports Stream)
Oct 19, 2018 - 1:00
Volleyball vs Concordia-St. Paul (Sports Stream)
Oct 19, 2018 - 6:00
Men's Hockey vs Northern Michigan University
Oct 19, 2018 - 7:07