News Archive
NEWS ARCHIVE
Page [
<<
475
476
477
478
479
480
481
482
483
484
]
07/30/2009 - 9:35 AM
Looking to have fun for a good cause this weekend? JP's Grill and Bar in Sauk Rapids is hosting a benefit cruise for 2008 Sauk Rapids-Rice High School graduate Jeffrey Hinkemeyer. While driving home May 30th, Hinkemeyer was rear-ended while waiting to turn. His car caught fire and he was airlifted to the Hennepin County Medical Center Burn Unit with 3rd degree burns on 90% of his body. He is now in an induced coma.

Registration for Saturday's benefit begins at 11 am at JP's Grill and Bar. The cruise begins at noon, rain or shine. Bikes, trikes and cars are all welcome. After the cruise, there will be a silent auction, bean bag tournament and karaoke. Registration is $15.

07/30/2009 - 12:00 PM
An 82-year-old St. Cloud man has been arrested for something he allegedly did more than nine years ago. Wednesday, police arrested Arthur Ree for 1st degree sexual conduct with a female minor early in the year 2000. In police interviews, Ree gave statements concerning multiple counts of sexual contact at a home on Wildwood Road with the girl over an 18-month period. Ree is being held in the Stearns County Jail.
07/30/2009 - 10:00 AM
A St. Cloud Metro Bus Driver is now the State Champion for the Minnesota Bus Roadeo. Ken Rakke has claimed the state championship and is going to Ohio next spring to compete in the national championships.

In all, four St. Cloud Metro Bus Divers competed in the competition which was held on July 24th and 25th in Albert Lea. Three placed within the top two in their divisions. Last year's State Champ, Duane Dufner, took second place under Rakke.
In the small bus division, Todd DeZurik took second place for the second consecutive year. Metro Bus newcomer, Scott Stark competed for his first time in the competition to take ninth.

The Annual Minnesota Bus Roadeo provides training, skill, enhancement and recognition for Minnesota's public bus operators.
07/29/2009 - 9:40 AM
A 34-year-old Waite Park woman is facing assault charges for allegedly attacking two of her neighbors and damaging property inside their home. Waite Park police responded to the 500 block of 7th Street South in Waite Park at around 9:00 Tuesday morning. When officers arrived, they found the suspect; Sharlean Laitinen had cut her arm while breaking glass. Police say Laitinen later spit in the face of a paramedic while being treated. She was brought to the Stearns County Jail and faces charges of assault and damage to property.
07/29/2009 - 12:00 PM
Waite Park police are trying to figure out who broke into an office and stole a computer monitor and cash box. It happened at around 8:30 Monday night on the 200 block of 33rd Avenue South. Anyone with information is asked to call the Waite Park Police Department at 320-251-3281.
07/29/2009 - 12:00 PM
Downtown St. Cloud drivers, we have another construction update you should know about. 7th Street Southeast, between Wilson Avenue and Riverside Drive, will be closed through this Friday, July 31st. Detours will not be posted.
07/29/2009 - 12:00 PM
The St. Cloud business community is sad to hear Paul Strommen, co-owner of St. Cloud Floral in downtown St. Cloud, passed away Tuesday night. Paul and his wife Jan are known for taking part in the annual "Good Neighbor Day," where their business donates a dozen roses in exchange for food or cash donations to the Catholic Charities Food Shelf. Through this event, St. Cloud Floral gives away close to 10-thousand roses each year.

Pegg Gustafson, of the St. Cloud Downtown Council, says Strommen was an extremely generous and kind person, and will be sorely missed.

07/29/2009 - 10:50 AM
Minnesota State Senator Tarryl Clark announced she has filed paperwork allowing her to seek the Democratic nomination next year for the 6th District seat in Congress, currently held by Republican Michele Bachmann.
In an email message to friends and supporters, Senator Clark said she can deliver more than a soundbite for the district.

Tarryl Clark currently serves Minnesota district 15, where she also serves as Assistant Majority Leader which covers Stearns County, the north metro suburbs, and extends to the Wisconsin border. Clark lives in St. Cloud with her husband, Doug. They have two sons, Colin and Nate.
You can view Senator Clarks' video message on her website.


07/29/2009 - 10:35 AM
A 21-year-old Melrose man is being held in the Stearns County Jail for allegedly sexually assaulting a 14-year-old girl. It happened just before 4:00 pm Tuesday on the Lake Wobegon Trail, just west of Melrose. The Stearns County Sheriff's Department says a 14-year-old girl was riding her bike along the trail when Benjamin Delacruz forced her into the ditch, where he sexually assaulted her.

Police say Delacruz left the area when another biker came by. The girl eventually borrowed another bikers' cell phone and called 911. A responding deputy sheriff found Delacruz riding his bike eastbound on the trail. When the officer attempted to make an arrest, police say Delacruz broke away and ran into a cornfield. Area law enforcement officers monitored the perimeter, and another deputy found Delacruz emerging from the cornfield on the west side of Melrose. He was arrested without incident.

Delacruz faces first degree sexual conduct charges, which carries a penalty of up to 30 years in prison.

07/28/2009 - 12:00 PM
I-94 drivers with a lead foot were under the radar this weekend. Sunday, while patrolling the highway 237 exit to New Munich, officers issued 50 speeding tickets. This was the latest target area for the Central Minnesota Reduction of Accidents for Safe Highways Task Force, also known as the C.R.A.S.H Task Force. Law Enforcement agencies from all over central Minnesota team up and saturate certain areas with the goal of reducing serious injury and fatality crashes.
07/28/2009 - 12:00 PM
A St. Cloud motorcyclist is injured after getting hit by a car. It happened just after 2:00 pm Monday at the intersection of University Drive and Cooper Avenue. St. Cloud police say 65-year-old driver Mary Barnett turned left without yielding. That's when her car struck 36-year-old Chad Johnson's motorcycle. Johnson was taken to the St. Cloud Hospital. His injuries are not life-threatening. Barnett was issued a citation for failing to yield on a left-hand turn.
07/28/2009 - 11:45 AM
Little is known about a burglary that happened early Tuesday morning. Waite Park Police arrived at a burglary in progress on the 500 block of Sunwood Park Drive at about 4 am. Officers say the homeowner was awakened by a noise in the garage. A witness saw two unknown suspects running from the scene. Anyone with information is asked to contact the St. Cloud Police at 320-251-1200.
07/28/2009 - 11:45 AM
Two worlds will be bridged together during a talk this week called "Afghanistan and Pakistan: War Without Borders." Kathy Kelly, coordinator of Voices for Creative Nonviolence, will talk about her recent trip to Pakistan. She'll share her perceptions of what's happening in that country, how Pakistan is related to the United States military presence in Afghanistan and the effects of war on the Pakistani people.

Kelly is a long time peace activist and three-time Nobel Peace Prize nominee. She'll give the talk this Friday at 7:00 p.m. at The St. Scholastica Convent in Saint Cloud. It's free and open to the public.
07/27/2009 - 9:45 AM
A St. Cloud man was arrested for allegedly assaulting his girlfriend Saturday. St. Cloud Police responded to the 6300 block of Westwood Parkway in St. Cloud for a reported domestic assault shortly after the noon hour. When St. Cloud Police arrived they found 23 year old Malry James Salisbury of St. Cloud. Salisbury ran from officers north into the woods and was found and arrested a short time later near the intersection of Cypress Road and Rolling Ridge Road. Police say the suspect assaulted his 23 year old girlfriend also from St. Cloud. He is currently being held at the Stearns County Jail on the charges of assault, felony damage to property, a Stearns County warrant and a host of many others.
07/27/2009 - 9:30 AM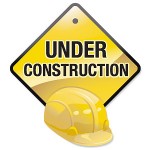 Drivers who frequent the Mississippi Bridge on Highway 24 Bridge near Clearwater will notice some changes this week. From Monday thru Thursday between 8:00 am and 3:30 pm, lanes will be closed while workers maintain and patch up the bridge. There will be single lane traffic only during the noted times.
Page [
<<
475
476
477
478
479
480
481
482
483
484
]
Sports Schedule
Women's Basketball vs Southwest Minnesota State University (Sports Stream)
Dec 14, 2018 - 5:30
Men's Basketball vs Southwest Minnesota State University (Sports Stream)
Dec 14, 2018 - 7:30
Women's Basketball vs Sioux Falls (Sports Stream)
Dec 15, 2018 - 3:30