Sports Archive
SPORTS ARCHIVE
Morriz Kurtz to Retire in 2012
02/23/2011 - 12:30 PM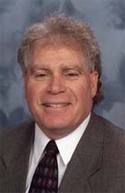 St. Cloud State Athletic Director Morris Kurtz has announced that he plans to retire on June 30, 2012. Kurtz has spent 27 years at St. Cloud State University. He was hired in 1984 as the Men's Athletic Director and took over the entire athletics program in 1995.
Kurtz will remain in charge of day-to-day operations for the next 16 months and a search for his successor will be conducted during the 2011-12 school year.
Kurtz has a long list of accomplishments in his tenure including the hiring of Herb Brooks, the building of the National Hockey Center and St. Cloud State becoming a Division I hockey program.
Additionally in his time in St. Cloud, SCSU has won nearly 50 conference championships and 13 athletes have won national championships.