1.)   When did you get involved with 88.1 FM?
I got involved in October of my Freshman year, so 2021.
2.)  What show(s) do you currently host on KVSC and what programs have you hosted in the past? 
I do the 4 p.m. news on Thursdays and I've done some music shows in the past.
3.) What OTHER things are you involved in besides news?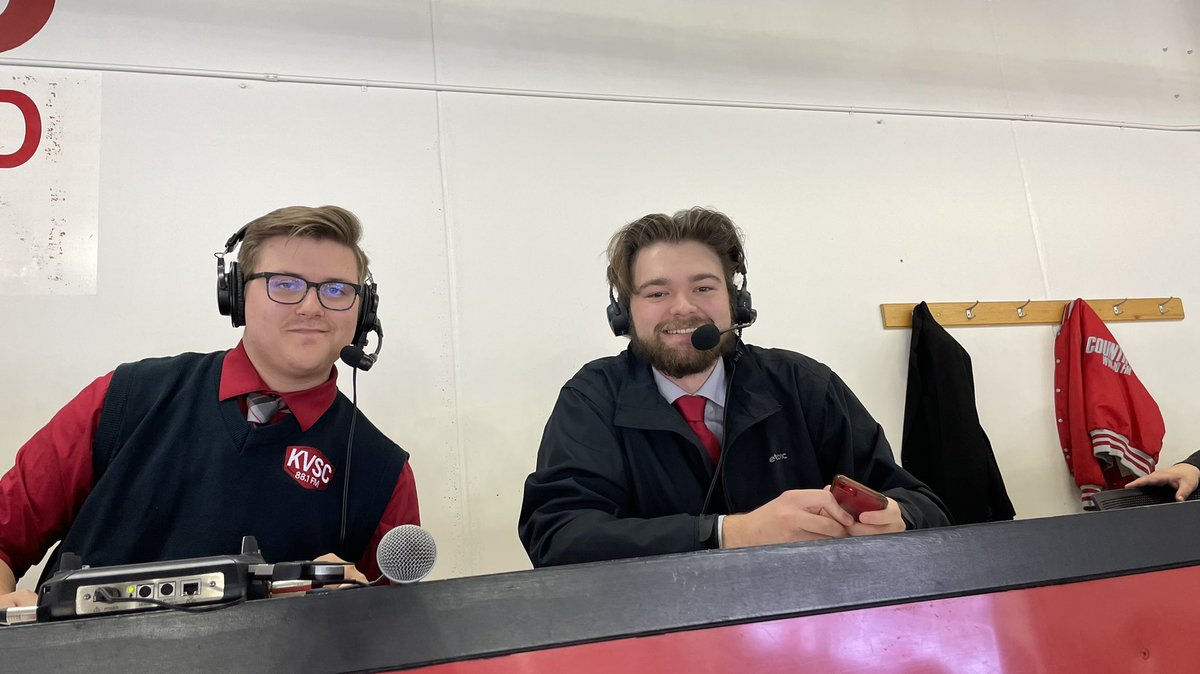 I am involved with the sports department heavily. Myself and our P.D. Brian are the voices of St. Cloud State Hockey on KVSC.
4.)  What are your hobbies and interests
I enjoy watching sports and going on drives at night blaring music. I also enjoy musical theatre as well.
 5.)  When you are not at work or KVSC, where can you most likely be found?
At my apartment, or at the Herb Brooks National Hockey Center.
 6.) What do you hope to be doing 10 years from now?
Well when I graduate, I want to get a job in the world of hockey or baseball. Hopefully I'll have a family of some sort by then as well.
 7.)  If you could say anything to someone considering to join KVSC, what would you say?
I would say that you should jump at it. I have met some of my closest friends here, and you have a community around you that is all working for a common goal.
---