News Archive
NEWS ARCHIVE
Take Back The Night Event On Thursday
10/01/2012 - 9:00 AM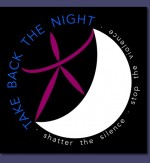 A national event known as Take Back the Night will be held on Thursday, October 4th. Take Back the Night is an event held in honor of victims of sexual and domestic abuse, and is meant for raising awareness, as well as being an outlet for victims and survivors to reclaim their lives against violence.
You can join others by participating in this event at Barden Park on Thursday, starting at 6 p.m. and ending at 9 p.m.. T-shirts will be available for purchase at the event.
For more information on the event, visit their Facebook page. If you want to submit your story of sexual assault or domestic assault anonymously click here.